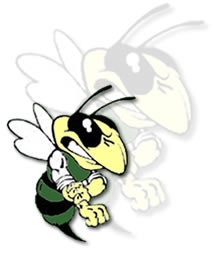 Wellsboro Alumni Council
The Wellsboro High School Alumni Association was established in 1876. The Wellsboro Alumni Council was formed in 1992, to assure the continuation of the Association, operate the Association and plan for the Annual Alumni Banquet. The original Council was comprised of Betty Frazier (1941), R. J. Dunham (1948), Elwood Austin (1948), Lowell Coolidge (1958) and Dennis Bliss (1968).

The Association maintains a current database of over 8,000 Wellsboro High School Graduates. The Wellsboro High School Alumni Association is a very unique Alumni Association bringing together every year over 700 Alumni from five year intervals, Retired Educators, Guests and Graduating Seniors to Wellsboro each Memorial Day Weekend. Each class has a Class Agents or Co-Agents which make the Banquet and the Association successful. They donate long hours to keep and maintain the addresses for their classmates and plan their class activities. Each Year the 25th and 50th Anniversary Class Agents serve on the Council. Beginning in 2006, the Council added a Senior representing the graduating class to the Wellsboro Alumni Council.
Wellsboro Alumni Council: 2009